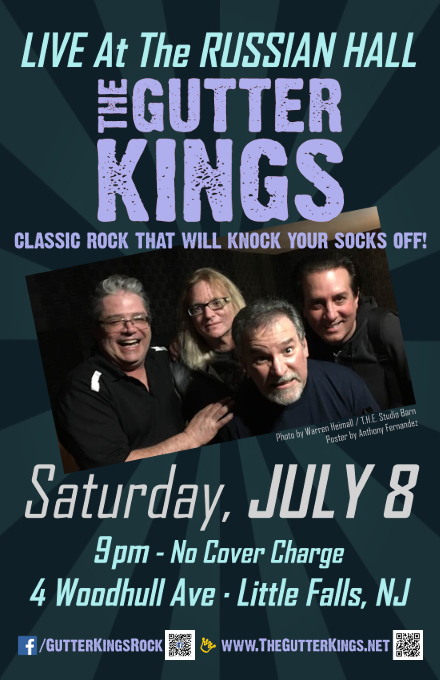 The Gutter Kings return to The Russian Hall on Saturday July 8! Cool off your summer with some hot rock-n-roll with Scott, Tony, Cory and Nelson as we belt out the rock classics you love. Not the same old bar-band tunes!
Let's have a ball at the Russian Hall with The Gutter Kings July 8 – No cover! Just off Route 23.
Music starts around 9PM – come early and enjoy some tasty food and adult beverages. Come and party with the Kings!
The Russian Hall
4 Woodhull Ave
Little Falls, NJ 07424
973 256-9634
Click here for map & directions
On Facebook? Join the event here.