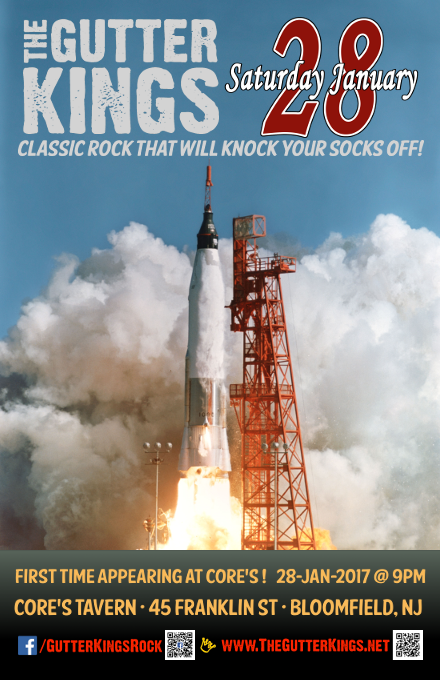 The Gutter Kings are playing at a new venue for us, the historic (and recently renovated) Core's Tavern, on January 28! We're bringing the Rock-n-Roll from the 60s-70s-80s and beyond. Come on out and party with the KINGS!
Core's Tavern

45-47 Franklin Street
Bloomfield, NJ 07003
(973) 748-3388
Click here for map & directions
On Facebook? Join the event here.