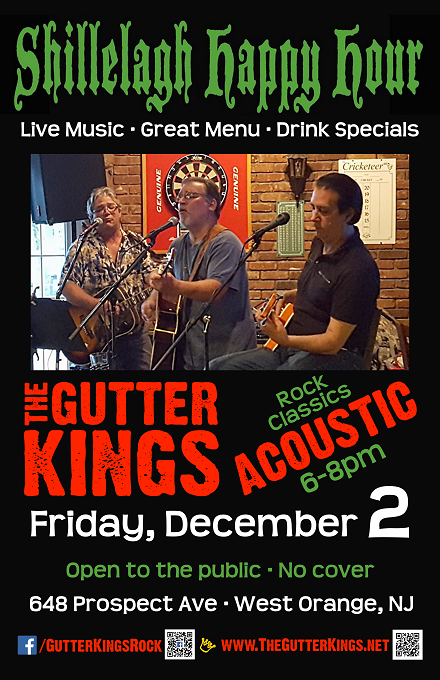 Stop by The Shillelagh Club on Friday, Dec 2 to hear the boys from The Gutter Kings play your rock & roll favorites, acoustic style!
The kitchen will be open, offering a great menu and specials, so come on out after your work day is done for a bite, a beer, and some tasty tunes.
We'll be hummin' and strummin' from 6 to 8ish. No cover. The Shillelagh bar is open to all, and it's a great place to hang out!
Shillelagh Club
648 Prospect Ave.
West Orange, NJ 07052
973-325-9338
Click here for map & directions
On Facebook? Join the event here.
We'll be back with our four-man electric band on Jan 7 at The Russian Hall.