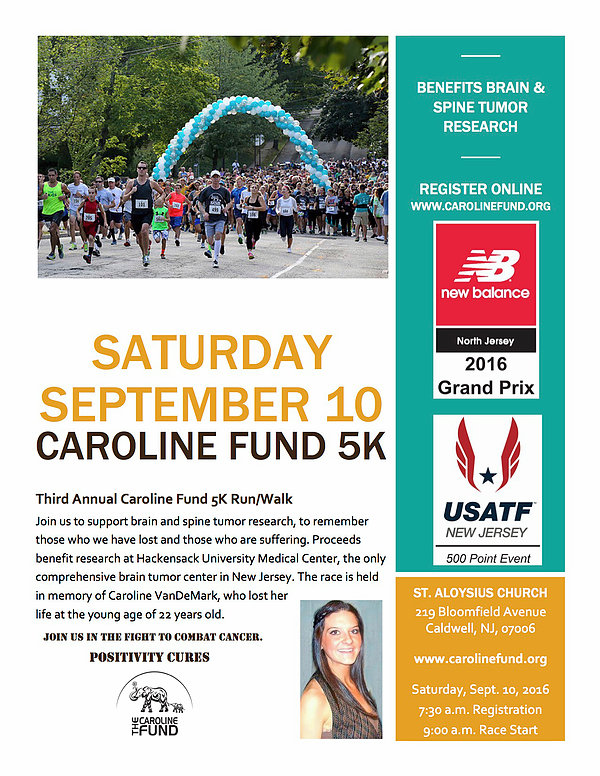 On Saturday September 10 from Noon-4pm, the The Gutter Kings will once again be playing at the Cloverleaf Tavern for the post-event party being held outside after the annual Caroline Fund 5K Run/Walk.
About Caroline:
Caroline Vandemark passed away at the young age of 22 from an aggressive form of brain cancer. Our hopeful intention is to conquer cancer, to remember those we have lost and support those who are suffering. A worthy cause, we will not go quietly, we will not back down.
Read about the 5K at Patch.com. After the race, come to the Cloverleaf and have some fun!
Cloverleaf Tavern
395 Bloomfield Avenue
Caldwell, NJ 07006
973-226-9812
Click here for info on the 5K Run/Walk (starts at St. Al's Church, 9AM)