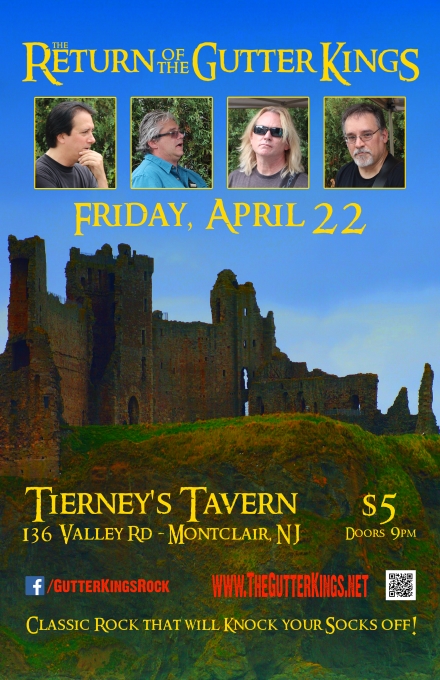 This Friday (April 22) – The Gutter Kings ride back into Montclair, with our return to the historic Tierney's Tavern! We will be rockin' and rollin' into the wee hours with some classic rock that just won't stop!
Doors open at 9 (seriously – there is a private event upstairs before ours). If you come early, they have awesome burgers at the bar downstairs. Show will be in the legendary upstairs bar, only $5/person at the door.
Join our quest for the best in classic rock and roll!
Tierney's Tavern
136-138 Valley Road
Montclair, NJ 07042
(973) 744-9785
Join the Facebook event here.