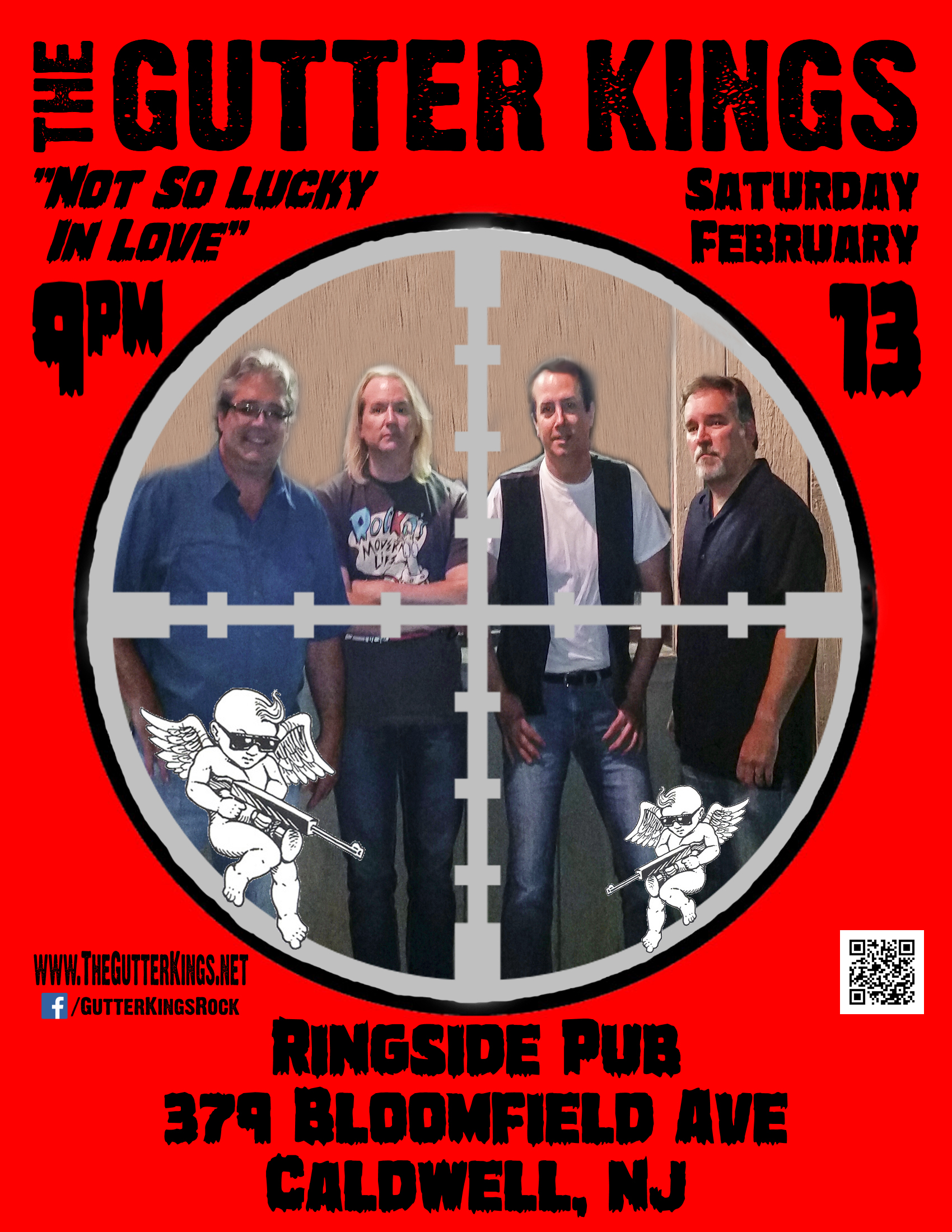 Saturday, Feb 13
The Gutter Kings return to The Ringside Pub in Caldwell on Saturday 2/13/2016 – the night before Valentine's Day!
Whether you're lucky in love, or not so much… come to Caldwell and get some classic rock that will knock your socks off! Get there early – music starts around 9:30.
The Ringside Pub
379 Bloomfield Ave
Caldwell, NJ, 07006
+1 973 256-9634
Click here for map & directions
On Facebook? Join the event here.