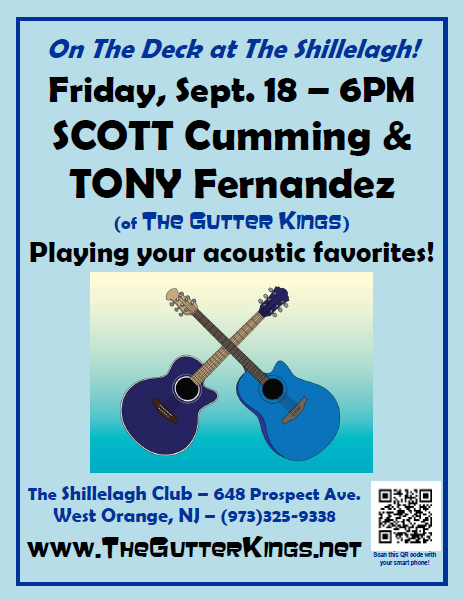 THIS FRIDAY – Happy Hour on "The Deck" at The Shillelagh Club! Scott & Tony (and perhaps some special guests) will be playing an acoustic set.
The boys from The Gutter Kings will be strumming away this Friday, Sept. 18 from 6 'til about 9PM.
Come out and enjoy a beautiful late-summer evening with some fun tunes and great people!
Shillelagh Club
648 Prospect Ave.
West Orange, NJ 07052
973-325-9338
Click here for map & directions
On Facebook? Join the event here.