For June, we return to our home-away-from-home, the Shillelagh Club!
Saturday, June 16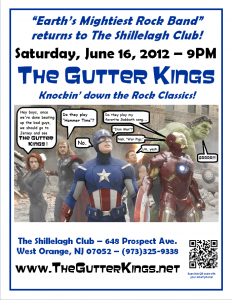 We'll be at The Shillelagh Club (repeat after me: "Shil-leh-leh") in West Orange. The show starts at 9, but come early and enjoy some fine beverages!
Shillelagh Club
648 Prospect Ave.
West Orange, NJ 07052
973-325-9338
Click here for map & directions
See you on the 16th!