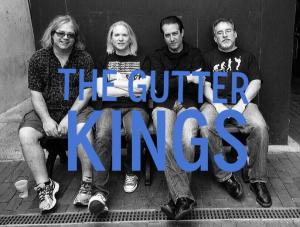 The Gutter Kings are a New Jersey-based rock band, specializing in the classic rock of the 60s, 70s, and 80s. We throw in some newer stuff too. We are four experienced musicians who love to play.
We all sing, and we bring our own garage-y style to the songs we cover, whether it's Beatles, Zeppelin, Motown, whatever… You'll always have a good time at a Gutter Kings show!
TONIGHT! – Friday Happy Hour at The Shillelagh Club! Scott & Tony (and some special guests) will be playing an acoustic set. The boys from The Gutter Kings will be strumming away this Friday, Nov. 6 from 6 'til about 9PM.
Come out and enjoy a beautiful fall evening with some fun tunes and great people!
Shillelagh Club
648 Prospect Ave.
West Orange, NJ 07052
973-325-9338
Click here for map & directions