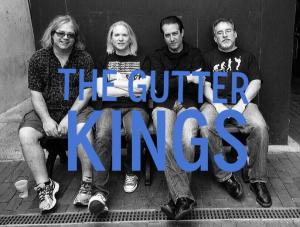 The Gutter Kings are a New Jersey-based rock band, specializing in the classic rock of the 60s, 70s, and 80s. We throw in some newer stuff too. We are four experienced musicians who enjoy playing music, and we love it when a crowd responds to our sound.
We all sing, and we bring our own garage-y style to the songs we cover, whether it's Beatles, Zeppelin, Motown, whatever… You'll always have a good time at a Gutter Kings show!
Check out some of our audio clips here. New Tracks!
NEXT CONFIRMED GIG: Saturday, Dec 6th – Shillelagh Club (West Orange).
We are working on filling in our Fall schedule. Stay Tuned!